Your Guide To Apartment Pool Safety In Indianapolis

The opening of a swimming pool is like the unofficial beginning to summer. You're excited to relish your free time in the water. But before you do, take note of this straightforward guide for apartment pool safety in Indianapolis. A few sensible safety measures will go a long way to keeping you and your guests out of harm's way when frequenting this well-liked apartment amenity.
Top Tips For Apartment Pool Safety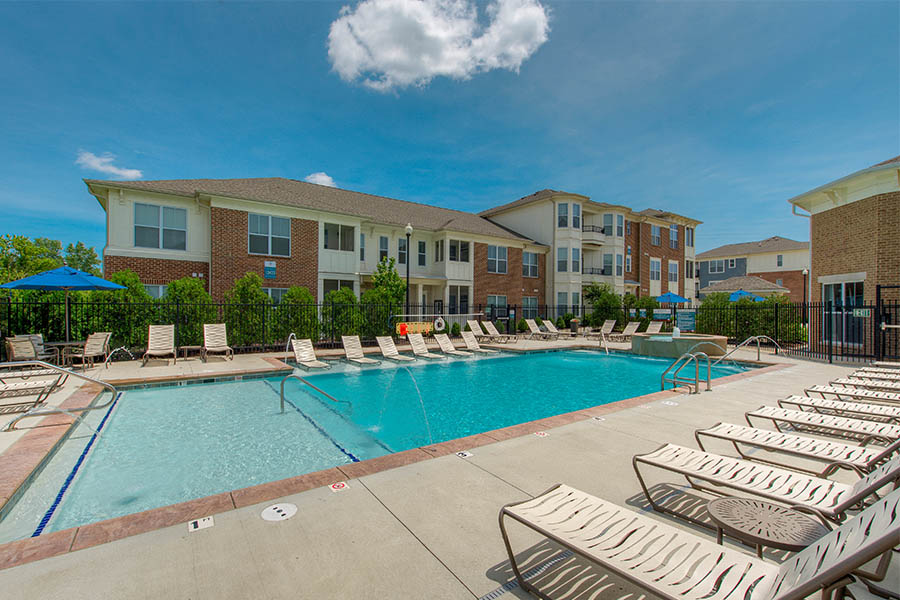 Even though they are enjoyable and relaxing, swimming pools do pose a potential danger, especially for novice swimmers. To make sure you have a wonderful time, follow these basic apartment pool safety recommendations for Indianapolis.
Never swim alone: It doesn't matter if you're a accomplished swimmer or new to the water - you need to have someone with you in case of a problem. Unfortunate events can happen regardless of your age, physical condition, or fitness level.
Watch out for small children: If you have small kids, make sure they put on a properly sized life jacket of buoyancy aid. And ensure that you monitor your children closely every moment, even if they're out of the water. A little one teetering on the edge of a pool is an emergency waiting to happen. If your children don't know how to swim, the summer is a perfect time to register for instruction.
Finish your lunch before getting in: Your mouth needs to be free of food when stepping into the swimming pool to keep yourself from gagging. So complete your meal and remove your gum before testing out the water.
Avoid running, diving, and pushing: Pool areas are slick, and apartment swimming pools are typically not very deep. Knowing this, pushing, running, and diving should be avoided in all situations to steer clear of harm.
Stay away from holding your breath underwater: We've all observed children compete with one another in a breath-holding contest. This is not recommended for anyone as it can cause losing consciousness and drowning.
Be conscious of the weather: Take heed of the forecast, and if you hear thunder or catch sight of lighting, don't shrug it off. Exit the pool and stay safe.
Abide by all displayed instructions: Your apartment community will have rules in public view. Adhere to them and make sure your visitors do too. They are designed for your own safety.
Avoid glassware: Go with plastic bottles or cans when planning your day at the pool. Glassware and hard pool surroundings aren't a good combination. Shards of glass from a broken glass bottle are hazardous for unprotected feet.
You can friends can savor a fabulous time at your apartment's swimming pool this year. Just be certain to keep safety in mind in and around the water.
Searching For An Apartment With A Pool In Indianapolis?
Escape the heat and embrace the relaxation of an apartment swimming pool in Indianapolis at The Waverley Apartments. We have the sought-after amenities you're searching for and a vast range of floor plans to select from. Schedule a tour to discover your next home today. If you have questions, feel free to call 317-800-7017 and chat with one of our helpful leasing specialists.