The Advantages And Drawbacks of Renting A House Vs. Renting An Apartment In Indianapolis

You know you want to rent in Indianapolis, but will you go with a house or an apartment? Either one puts a roof over your head, but outside of that, they may be vastly different. When selecting between renting a house vs. renting an apartment in Indianapolis, look at the advantages and drawbacks of both before choosing.
The Pros And Cons Of Renting A House In Indianapolis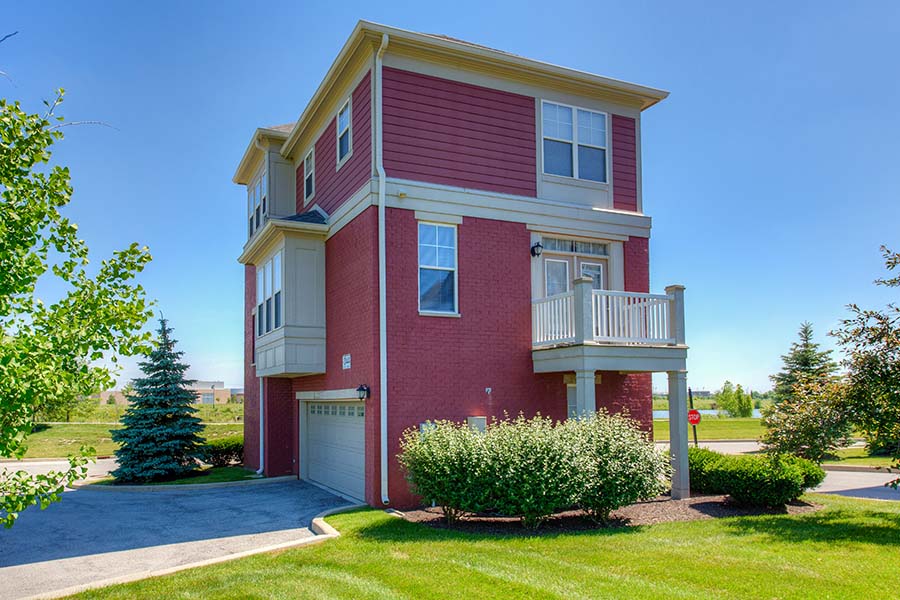 Renting a house in Indianapolis is appealing to people who would like plenty of room and privacy. However, renting a house often entails more responsibilities.
The Pros
Ample room: The majority of houses are roomier than most apartments. Whenever you require ample space for roommates, furry friends, or storage, a house will probably have the additional rooms you need.
More space outdoors: In addition to more space inside, houses usually have outdoor areas for active little ones or animals. Apartments have community space outdoors, and possibly a dog park, but usually not much private living area outside.
Additional privacy: Tired of listening to your neighbors? In a rental house, you won't share walls with other tenants which results in hearing each other.
The Disadvantages
Higher costs: Because they're larger, it often is more costly to rent a house vs. an apartment in Indianapolis. Not to mention, utilities for a house are higher, and you might be required to enlist a company to mow if you're unable to handle it yourself.
Do your own maintenance: Many rental home agreements stipulate that you must help maintain the grounds. If you despise manual labor, renting a house may not be the best idea.
The Benefits And Disadvantages Of Renting An Apartment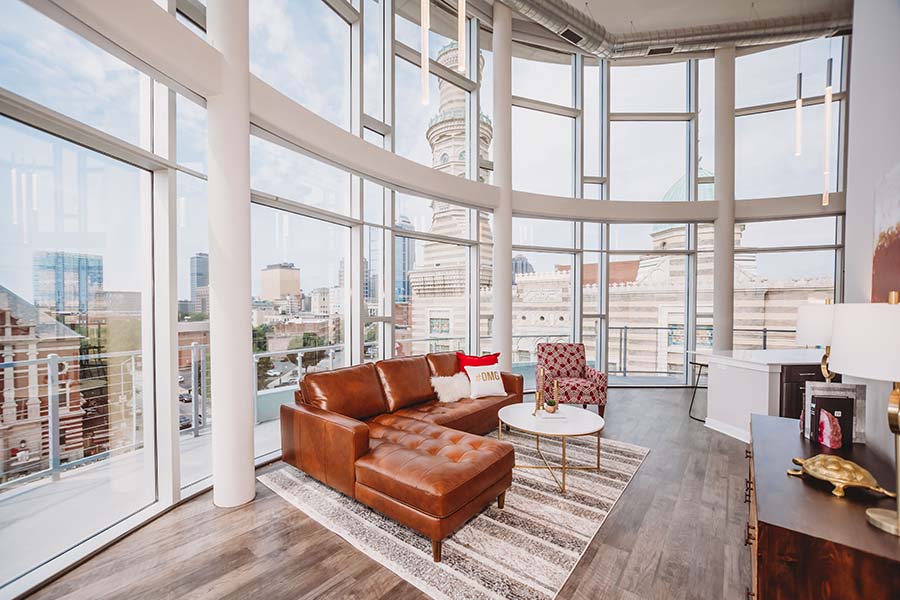 Renting an apartment provides a great number of valuable amenities. Numerous individuals enjoy the effortlessness of renting an apartment if they aren't in need of the additional square footage and privacy of a house.
The Benefits
Maintenance handled for you: When renting an apartment, a maintenance crew completes all repair jobs and hires a grounds crew to tend to the exterior.
Valuable amenities: Many apartment communities have amenities that improve your experience, like a pool, health center, or dog park. It's nice to have these added benefits in your own backyard at no additional cost.
More apartments to pick from: If you are looking to rent, you'll have less of a challenge locating an apartment over a house. This is even more true if you have to make a quick move.
More affordable: If you have a tight budget, there's a greater probability that you'll find an apartment you can afford. It also costs less to run the A/C and furnace in an apartment than a house, and you won't have additional costs like a mowing service.
The Drawbacks
Lower amount of privacy: In an apartment, you have just a wall between you and neighboring Residents. If you would rather not listen to other occupants right next door, you might think again about going with an apartment.
Less square footage: You are able to locate spacious apartments in Indianapolis, but most apartments have less square footage than a house.
Find The Very Best Of Apartment Living At The Waverley Apartments
If you want a new home with all the perks of apartment living, consult with The Waverley. Our roomy floor plans and first-class amenities will instantly make you feel right at home. Schedule a tour or place a call to 317-800-7017, and we'll help you find the ideal apartment for you.