Ways To Childproof Your Apartment In Indianapolis

Maybe you have kids in your family or a baby coming soon. Or perhaps you frequently host friends or family members with youngsters. Whatever the case may be, if you plan to have infants or tots in your Indianapolis apartment, you'll want to do some childproofing to keep everyone safe. Here are some ideas to childproof your apartment in Indianapolis.
Childproof Your Apartment In Indianapolis By Placing Dangerous Items Into Inaccessible Areas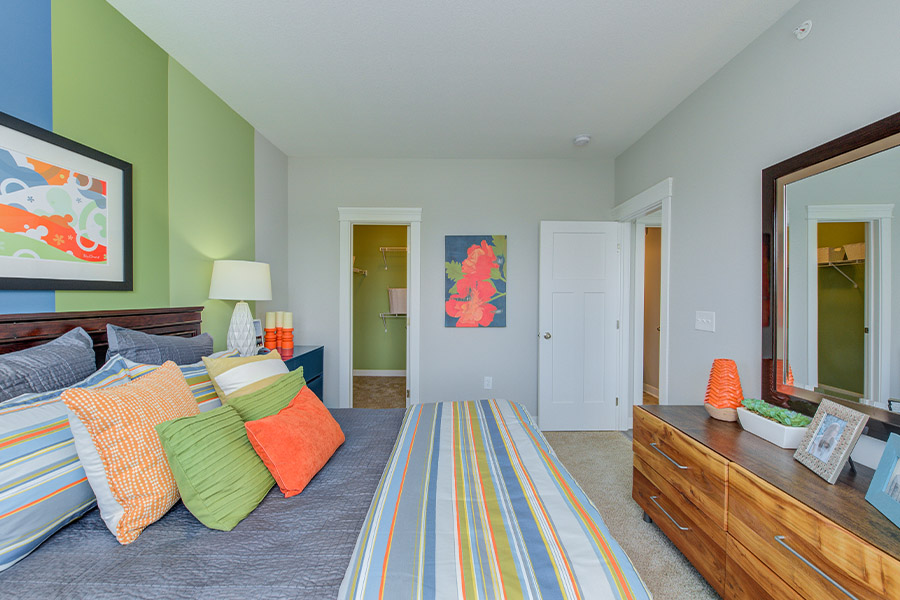 Small children are curious and try to touch everything. The initial consideration when childproofing an apartment in Indianapolis is to position potentially hazardous or breakable objects out of reach. Stroll through your apartment seeking out items a child shouldn't be touching and find a new home for them all. That includes
Any sharp items.
Anything poisonous.
Chains or cords on blinds and other things that present a strangulation hazard.
Easily broken knick-knacks.
Essential papers.
Vases and other filled containers.
Objects that could be deemed good to eat but aren't, like medication or dog food.
Bookcases or other unsecured items that a toddler could try to climb and pull down.
Writing utensils.
Use Locks To Halt Tots From Rummaging Through Cabinets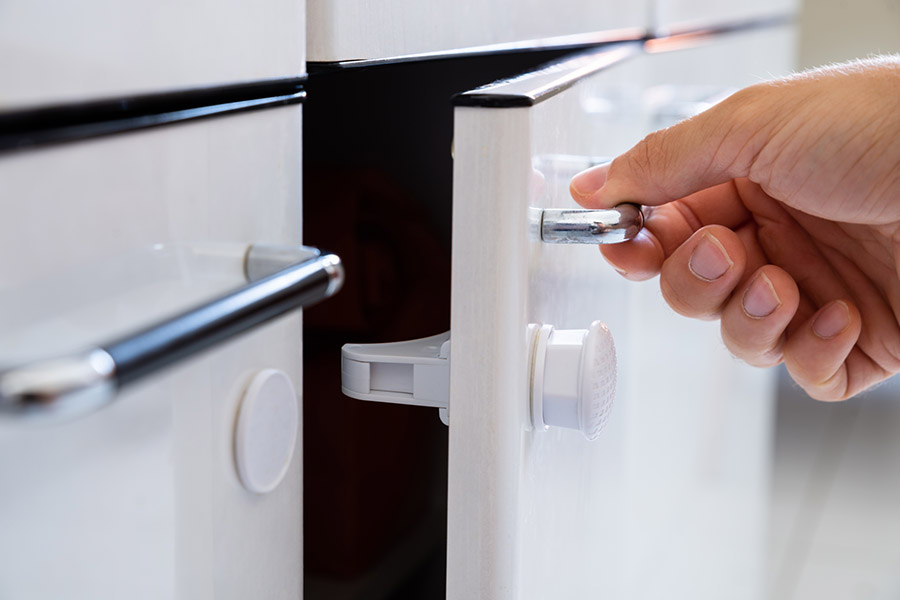 Even in
spacious apartments
, you'll quickly run out of elevated shelving to keep everything. But you can still shield children and your belongings by putting them in securely fastened cabinets. You'll come across various types of locking devices available for purchase. Some connect to the cabinet handles, while others cause cabinet doors to be way too hard to unfasten for little ones with limited fine motor skills. And if the kid in your apartment enjoys playing in the toilet or refrigerator, consider locking devices for those too.
Install Baby Gates To Stop Kids From Getting Into Trouble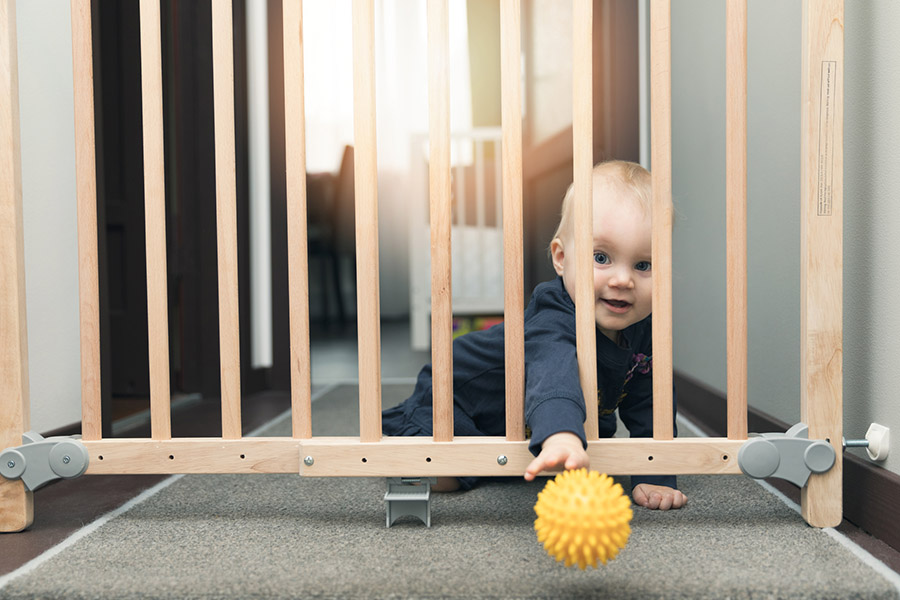 Whenever they are mobile, little ones want to roam around. To keep them within sight and clear of potentially risky areas like kitchens and bathrooms, use a playpen or indoor gates to enclose them. A small playard will be big enough for an infant and an assortment of playthings to occupy them as you're cooking dinner or attempting to get some work done. Collapsible playpens can be put away effortlessly when not in use.
When dealing with curious toddlers, indoor gates will keep them in a defined area. A great number of baby gates use a pressure-mounted system so that you don't have to drill into surrounding walls. In the event you have to employ your drill for a baby gate, don't forget to repair the holes prior to leaving the apartment.
Keep Young Guests Away From Harm With Childproof Entry Locks
Little ones grow quickly, and then all of a sudden, they're of a height to grasp the knob on the front door and escape. To stop little runaways, invariably keep your door's chain locked if you have children about. If your unit doesn't have a door chain or you often neglect to keep it locked, think about using a doorknob cover that makes it difficult for small hands to hold and rotate. When faced with sliding patio doors, try an adhesive sliding door flip lock. These bond to the immobile section of the door and halt kids from pushing the door once you activate the lock.
Avert Falls With A Balcony Guard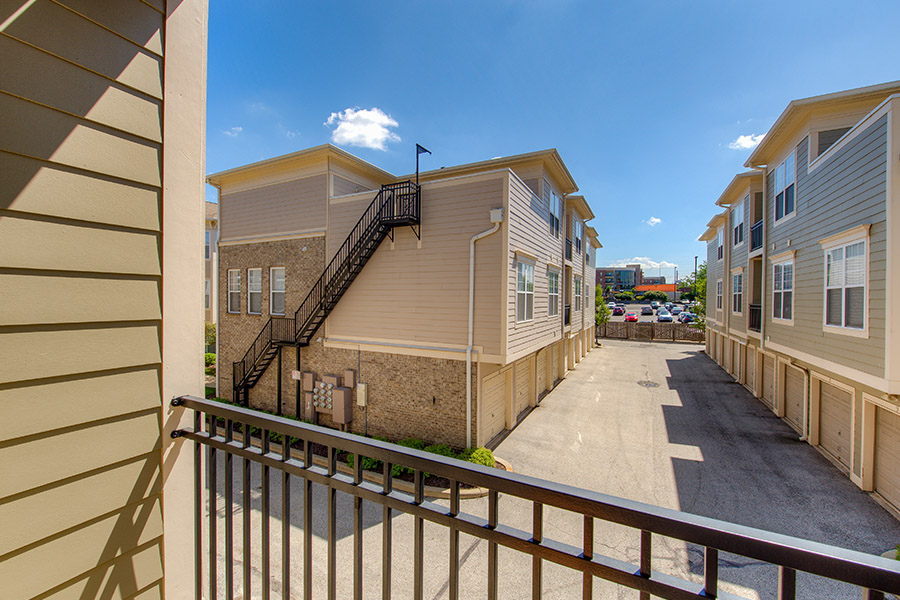 If you permit children to play on your balcony, a mesh balcony guard is a must. These resemble netting and attach to your balcony easily to keep objects from falling through openings. You can also opt for a a non-transparent option that offers the bonus of providing privacy even when you don't have kids around.
Establish A Home For Family And Friends At The Waverley Apartments
Residents and their friends of any age appreciate residing and hanging out at The Waverley. To see what makes our luxury apartments and benefits so sought-after, request a tour or call 317-800-7017 to converse with one of our leasing representatives.