Spend More Time Outside With These Apartment Patio Ideas In Indianapolis

While your Indianapolis apartment community has various outdoor areas to enjoy, your balcony or patio is your direct connection to nature. But it might not inspire you at first glance. And when it's small like most apartment balconies and patios, you might wonder what you might do to upgrade what little space you have. Fortunately, we are able to help you out. Try these small apartment patio ideas for Indianapolis and design an outdoor sanctuary just beyond your back door!
Unwind Out Back With The Right Patio Furniture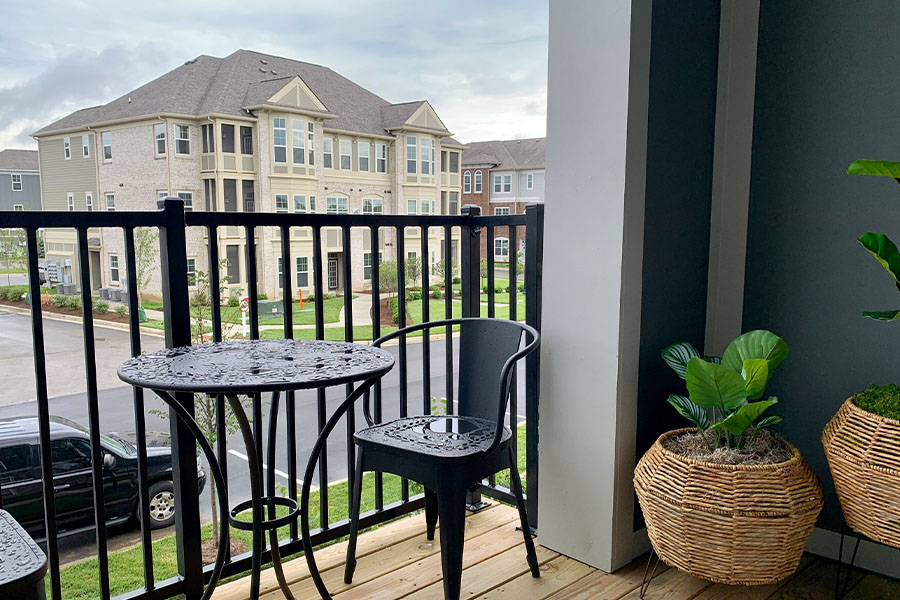 Even when you come home to
a roomy apartment floor plan
, your patio or balcony might not have much area. As a means to optimize space, stay away from oversized patio furniture and use less substantial versions. More sensible patio chairs and a side table will fit considerably better than massive sectional or picnic table. Fold-up choices make sense for smaller environments and are simple to move into storage when cold weather arrives. Or you might think about stringing a hammock that you are able to quickly put away following your mid-afternoon siesta.
Add A Little Color With A Lively Rug
You could provide your patio a more personalized appearance with a fun rug. It should introduce some style to an ordinary exterior and feel more comfy beneath your toes than firm wood or concrete. Look for an appropriate rug that is able to withstand the weather and is easy to clean. And select a floor covering that coordinates with your table and chairs for a synchronized look.
Design A Natural Sanctuary With Planters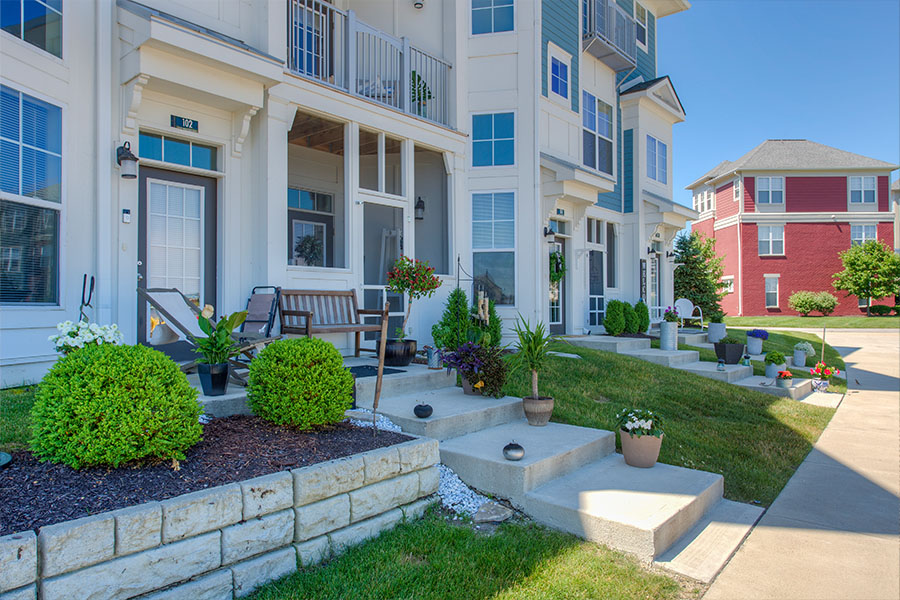 If you have a green thumb but no expanse of soil, you may still appreciate a garden of potted plants on your balcony or patio. Most kinds of vegetables and flowers grow well in containers. You can use a handful of well-placed planters of flowers to decorate your area or fill the space with a jungle of greenery. When there is a covering at the top of your exterior, choose plants that grow well in limited sunshine and provide a good deal of water, as potted plants get dry rapidly.
Create Some Seclusion With A Balcony Privacy Screen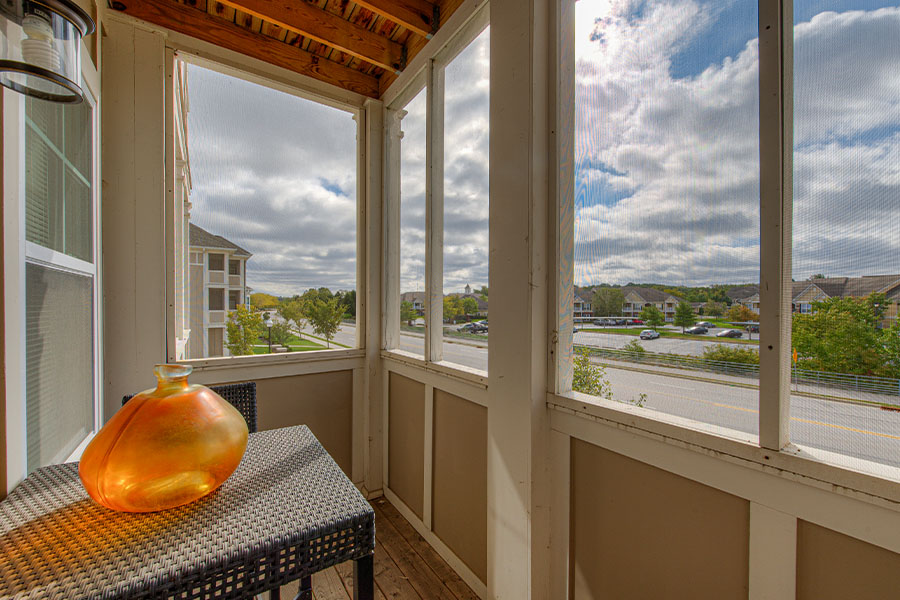 If you would rather it feels like you're away from it all when you sit outside, consider a balcony privacy screen. These products are a cinch to install and take down in the future if you relocate. They protect you from the eyes of strangers while still offering a nice view as you take a break. A balcony screen will also produce
a better outdoor space for four-legged friends
and children to frolic.
Personalize The Area With Some Outside Enhancements
You are able to really make your outside retreat unique with some ornamental apartment patio ideas in Indianapolis. Amusing or stylish outdoor-friendly enhancements can lend your patio an individualized touch. Install an alluring wind chime, delightful garden statue, or playful wall art that you appreciate. A plug-in or battery-run waterfall or lighting element on the table can give your patio a feeling of tranquility. Or hang a string of all-season lights for an alluring scene after dark. You can even decorate your outdoor living space with holiday-themed enhancements!
Try Your Apartment Patio Ideas For Indianapolis At The Waverley Apartments And Make The Place Your Own
At The Waverley, you'll find sizable exclusive apartments with plenty of outdoor space to lounge and take a break. You may also explore our amazing property amenities. Place a call to 317-800-7017 or schedule a tour to talk to one of our welcoming leasing representatives about locating your future home.