A Guide For Visiting Your Apartment Fitness Center In Indianapolis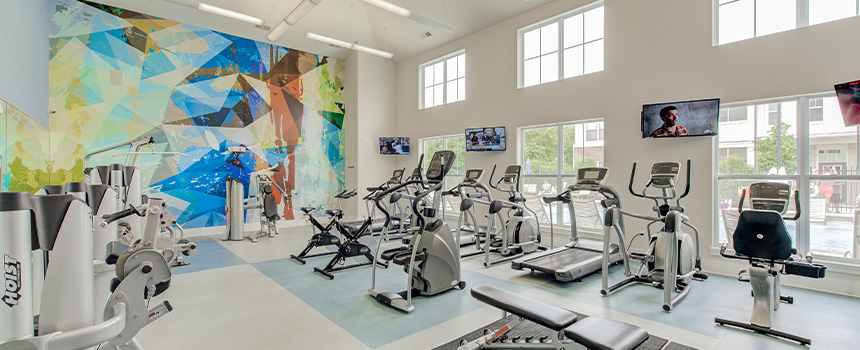 It's no secret why so many apartment communities include a fitness center as one of their amenities: they are popular with Residents! When you utilize your apartment fitness center appropriately, it will help you achieve a healthier life and improve your apartment living experience. The initial step in using your Indianapolis apartment fitness center is to know what you should expect -- and what's expected from you.
Reach Your Fitness Goals in Your Indianapolis Apartment Fitness Center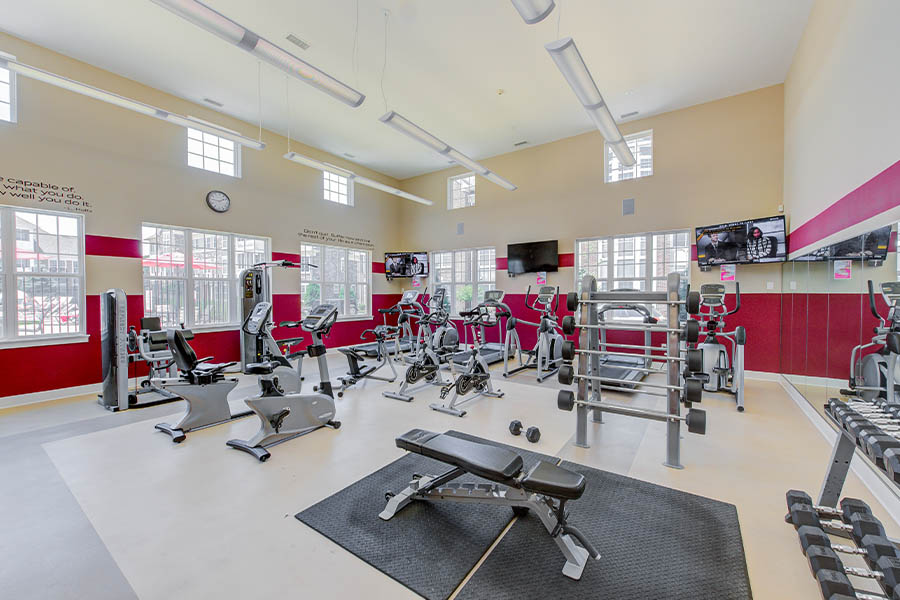 You already understand that you should work out, but you likely don't have room for weight benches, treadmills or other equipment within your unit. You could become a member at a local gym, but that necessitates extra time and money. The luxury of having an apartment fitness center in Indianapolis will help you reach your desired fitness levels because it adds an abundance of convenience. This fantastic amenity is within walking distance, and you don't have to pay membership fees. You're much more likely to work out when you have an option so close to home. Some complexes may even offer special classes like spin or Zumba that are available at no cost to you.
Your Apartment Fitness Center Is Mainly For You And Other Residents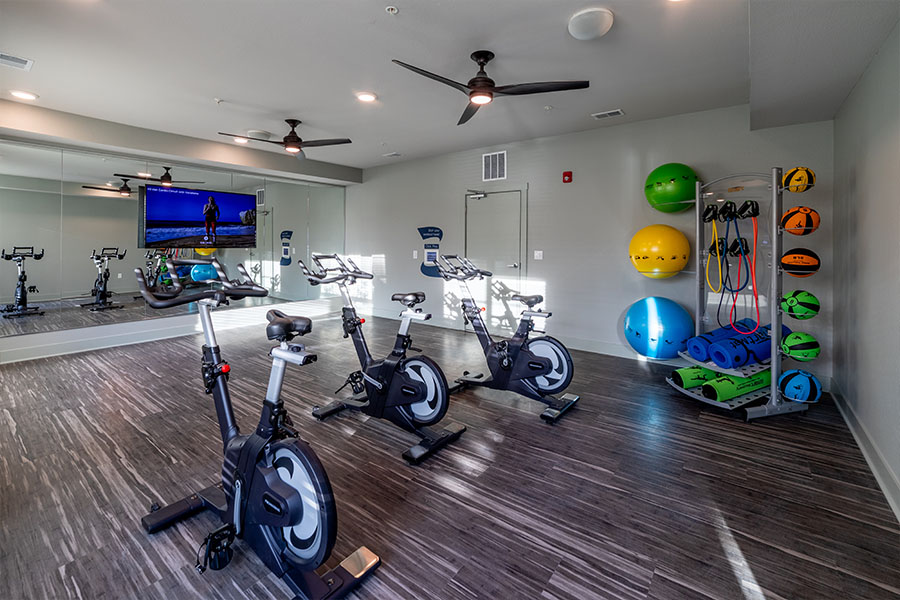 An extra advantage of your Indianapolis apartment fitness center is that it's intended to serve people who live on site and not anyone else. This results in a calmer, more pleasant space and reduced wait times for certain pieces of equipment. If you prefer to work out with a non-Resident, you may be permitted to bring them. You'll need to make certain you abide by the established rules for guests so other tenants aren't waiting for long periods. And when your apartment fitness center forbids visitors, you could still take a run around
the beautiful grounds of the property.
Your Apartment Fitness Center Has Requirements For Everyone's Safety
In the same manner as any gym, your apartment fitness center in Indianapolis has requirements you have to abide by. You frequently will notice these rules posted around the primary entryway, or you might have acquired a copy with your key to the fitness center.
Become familiar with the rules before making use of the fitness center. They are designed to create an agreeable and safe atmosphere so all users will enjoy going to the health club. And if you don't follow the code of conduct, your building's management team might revoke your ability to use the facility.
Policies will vary depending on the community, but they might include rules like these:
No food or open-top drinks allowed.
Use equipment only as intended.
Do not let anyone borrow your key.
Normal Gym Behavior Applies To Your Apartment Fitness Center As Well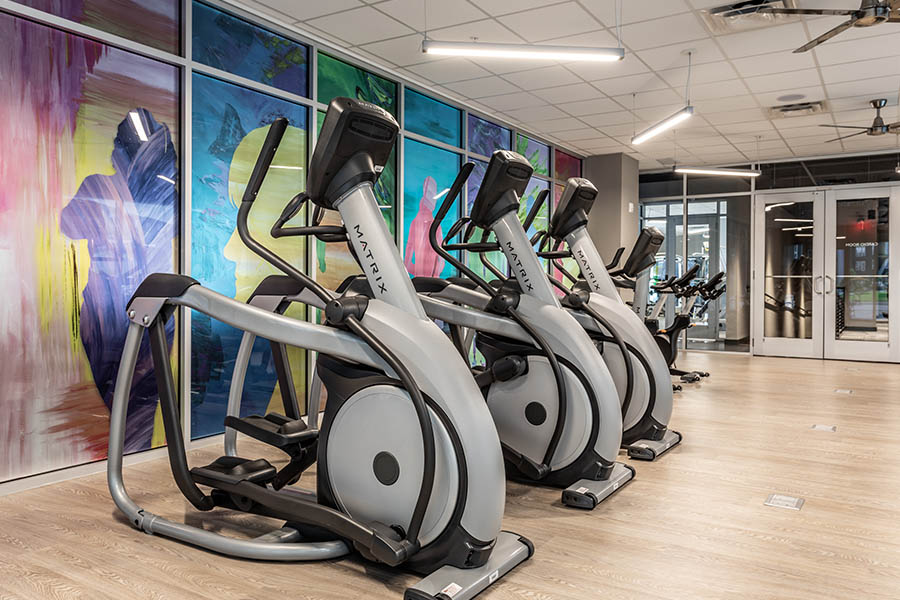 Your apartment fitness center has posted guidelines, but there are some implied rules of conduct in addition. Similar to any neighborhood facility, you need to follow some basic etiquette when utilizing the fitness center. If you do, it makes everyone's time in the space more enjoyable, so be sure to consider the following:
Don't hog machines in the event the fitness center is full. Work out on a device for no more than 30 minutes so others are afforded a chance.
Listen to preferred tunes with earbuds so you don't bother other people. If the fitness center has TVs, adjust the volume so it's to a point only audible for you. Exit the area when you have to respond to a call.
Wipe down equipment with a cloth, towel, or cleaning wipe.
Return weights to racks and turn off ellipticals and other machines.
Discover Popular Apartment Amenities At The Waverley Apartments
It doesn't have the feel of home without amenities perfect for your daily routine. Discover your new home with your most-liked amenities at The Waverley. Our leasing specialists are ready to assist. Reach out by calling 317-800-7017 or schedule a tour to learn more.